Welcome to Eliseo Hotel of Riccione
Your 3 star hotel a few steps away from the sea
A TRANQUIL AREA CLOSE TO THE BEACH
A FEW STEPS AWAY FROM THE SEA
We are located 40 meters away from the sea, between Ceccarini Avenue and Marano beaches.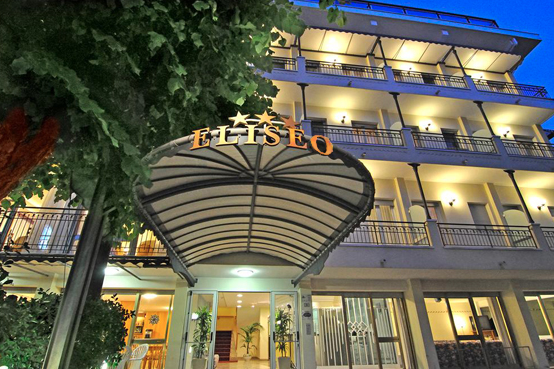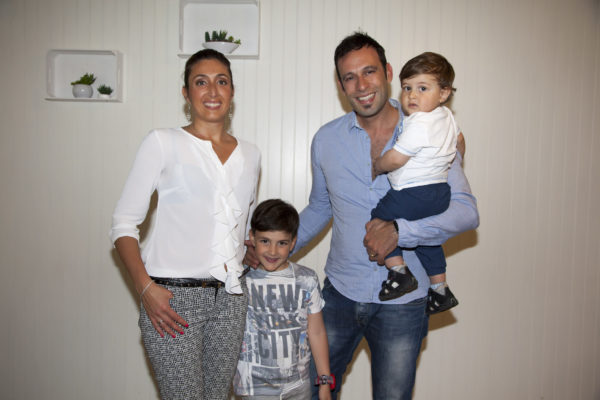 THE HOTEL MANAGEMENT TAKES CARE OF ALL YOUR NEEDS BECAUSE…
WE ARE A FAMILY
All of us, no one excluded, works day after day with passion and satisfaction…
…That is why you should choose us for your sea holidays.
This is not all. Find out more about our other strong points!
A VARIETY OF CHOICES FOR A TOP QUALITY VACATION..
Special services, for Special People
Many different types of hotel and beach services.
CHOOSE QUALITY SERVICES AND A COMFORTABLE STAY LOCATED AT THE CENTER OF RICCIONE
The green pearl of the Adriatic
Central, Alba area, a few meters away from the Sea and close to the famous Ceccarini Avenue
A FEW STEPS AWAY FROM BEACH VILLAGE, THERMAL BATHS AND DANTE AVENUE…
Relaxing and Amusing holidays
This is where you will find the famous Romagna hospitality and lots of services tailored to the needs of young and old as well as the availability of large or connecting rooms.
WHAT OUR GUESTS SAY ABOUT US
TRIPADVISOR REVIEWS
Il brand Famiglia Fortunato é garanzia di qualità.

Il titolo non é dato a caso, io e la mia ragazza siamo stati spesso ospiti nel precedente hotel e ci siamo trovati sempre bene. Ottimo albergo, caratterizzato da ottimi servizi e prezzi assolutamente adeguati. Wi-Fi, Sky, climatizzatore e ventilatore in camera, TV, doccia ampia e letti con ottimi materassi....

17-07-2017

Provincia di Lecce, Italia

Ottima scelta

Ho soggiornato con la mia famiglia all'Eliseo la scorsa estate, ma scrivo solo ora la recensione perchè dopo aver passato quest'anno una brutta esperienza mi sento in dovere di elogiare questo hotel, i proprietari e tutto lo staff!! Ci siamo capitati quasi per caso, e da subito abbiamo trovato un'ambiente...
WE ARE LOCATED IN A TRANQUIL AREA, BETWEEN THE BEACH AND DANTE AVENUE, NEAR TOWN AND ESPECIALLY
CLOSE TO THE SEA