THE FORTUNATO FAMILY ARE SPECIALIZED IN HOSPITALITY AND RECEPTION
HAVING RUN THE HOTEL SINCE 1980 GUARANTEES HIGH QUALITY SERVICES
Why do we do this job?
Because we love welcoming people and offer a family atmosphere!
My name is Giorgio Fortunato,
I have been visiting Riccione since 1998 because at the time I used to do seasonal work in order to finance my studies at the University of Urbino. Discos, the best bars and ice cream places of Ceccarini Avenue and finally hotels.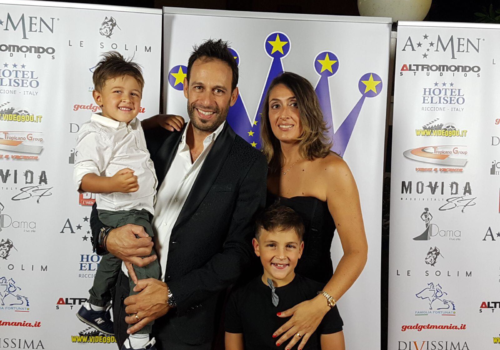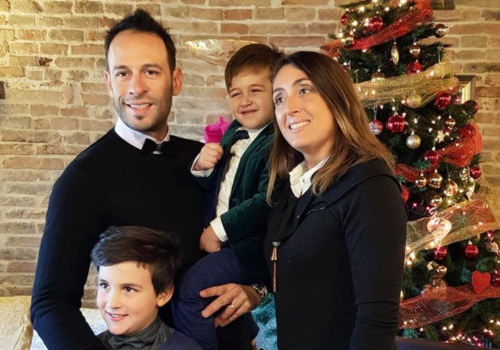 Working at
One of the best hotels of Riccione
Working at one of the best hotels of Riccione, as far back as 2002, I got to know the one who later become my wife, Giulia, who came on holiday from Bolzano with her grandmother.
That beautiful hotel has not only been the place where we first met but also our "training school".
As long as we stayed together
Giulia at the reception
A year later, looking for ways to stay together, even Giulia started to work at the reception of the same hotel until we both graduated.
From then on we kept working within the hotel industry training at various Riccione hotels and also participating in other similar activities that formed us and allowed us to be in contact with people.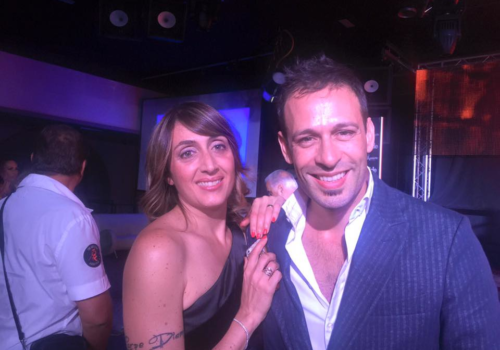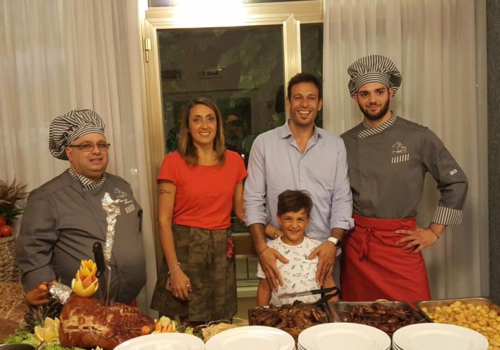 Our two sons
Riccardo e Damiano
Today our two sons, Riccardo and Damiano, practically born at the hotel, live among guests, the guests of Eliseo Hotel.
We are a small Riccione reality making sure to surround ourselves with the right people that, just like in a family, the Fortunato family, help in achieving objectives and dreams, with passion that makes it enjoyable and also helps guests to be satisfied because human relationships take first place during their holidays, just as we do in Riccione.