Welcome to Our Hotel
DISCOVER THE MANAGEMENT OF THE FORTUNATO FAMILY HOTEL
Welcome to Our Hotel
Giulia and Giorgio Fortunato family together will all their staff give you a warm welcome.
All of us, non excluded, live each day by working hard in welcoming our guests this is our passion and gives us satisfaction. Start your holiday and let's be on a first-name basis.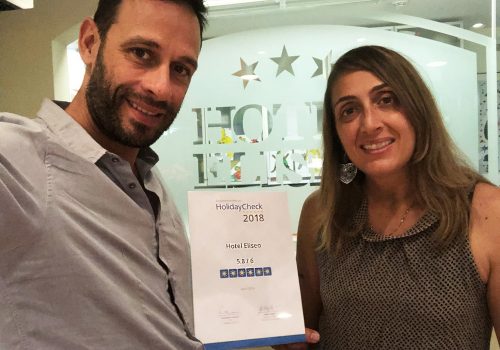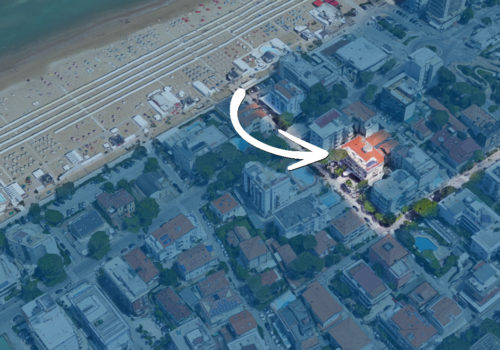 40 meters from the beach
We are located only 40 meters from the beach in a tranquil area a few steps away from the evening pedestrian area of Dante Avenue and the famous Ceccarini Avenue at the heart of Riccione town. We offer a warm Romagna welcome and are ready to attend to all your needs. The hotel is equipped with connecting rooms.
Proud of our local traditions every Wednesday we organize the "Romagna Night" that will allow guests to enjoy typical dishes surrounded by the Romagna atmosphere. Every Sunday we also get together for the outdoor garden appetizers!
We are an Eco Hotel
We are an Eco Hotel… Spend your relaxing holiday respecting the environment… this is what we want to offer.
The hotel's rooftop solar panels allow the facility to produce clean energy and hot water. This energy-saving method reduces the amounts of carbon-dioxide released in our environment.
Our kitchen uses ingredients grown in the Romagna inland and among the local products you may want to taste is the wine on tap produced by the Biologica wine cellar (serving this wine on tap allows us to purchase a superior quality and at the same time respect the environment).